Pixel Heroes DAO Philosophy
To create a world where anyone can be a hero, and to create the excitement of being the hero of an adventure.
The purpose of releasing this collaborative project is an extension of this DAO philosophy. Pixel Heroes, transferred free of charge from the former management and fully DAO-ized, is the first project of its kind for DAO, so watch out for it!
PixelHeroes DAO
Pixel Heroes✕ Crypto Ninja collaboration must sell out⁉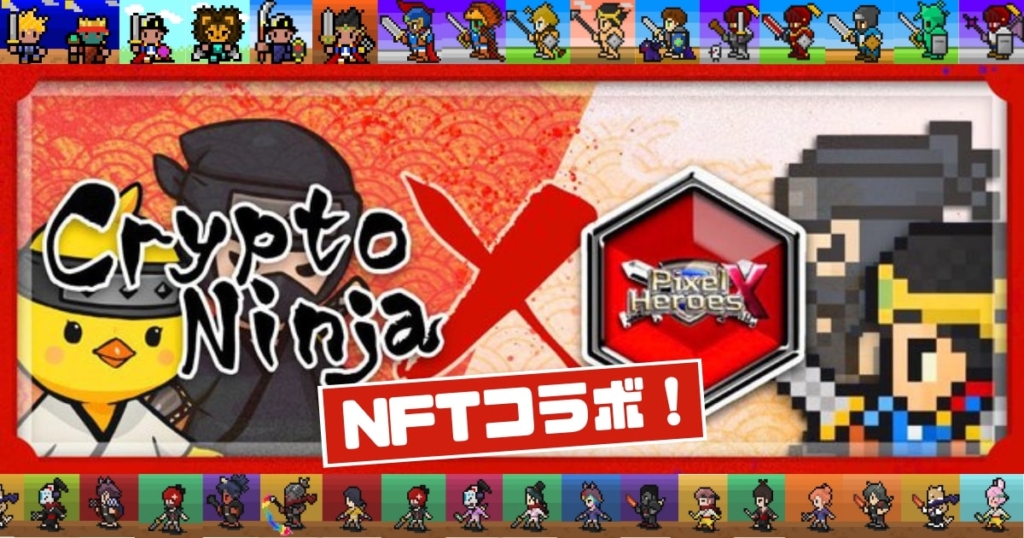 A collaboration of both collections, which are currently sold out, would inevitably sell out immediately!
Crypto Ninja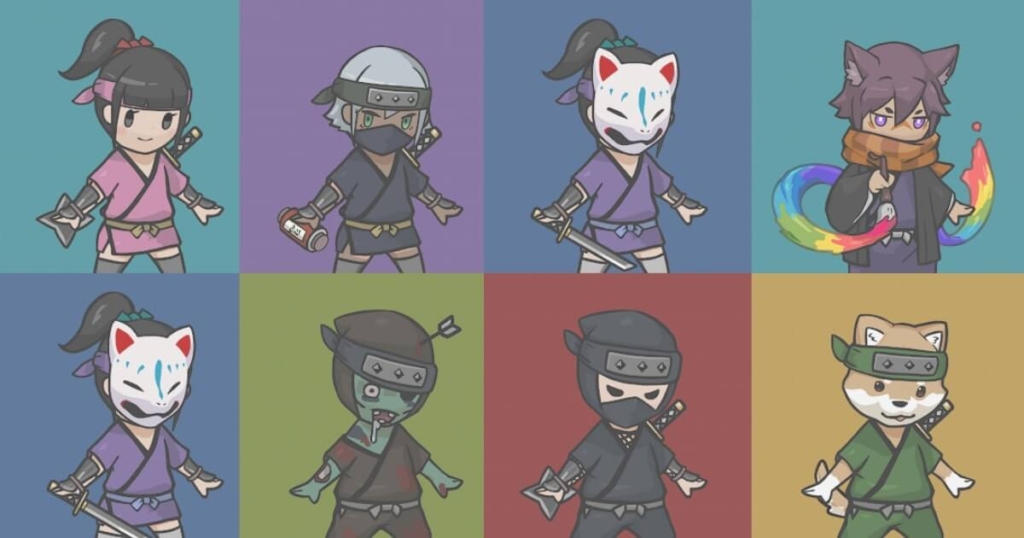 Crypto Ninja is an NFT piece hosted by Ikehaya.
Rii2/Ritsu is in charge of the design and each is a one-of-a-kind piece.
Currently (April 2022) 31 characters are available on OpenSea, with Floor Price at 13 ETH and VolumeTrade at 137 ETH, making it the leading collection in Japan.
The recently launched [Crypto Ninja Partners] is an extremely popular collection with 22,222 units sold out in a matter of hours.
Pixel Heroes
The Pixel Heroes series is a generative NFT project based on pixel art.
The collection features a rich and unique lineup of characters reminiscent of video game characters from the good old days.
The Heroes that have traveled with the holder have been used in many social networking sites as icons, etc., as original characters that only the holder owns.
Holders also include such celebrities as CryptoNinja's Ikehaya, Mendy Sekiguchi, and Hiro Mizushima.
Translated with www.DeepL.com/Translator (free version)
Pixel Heroes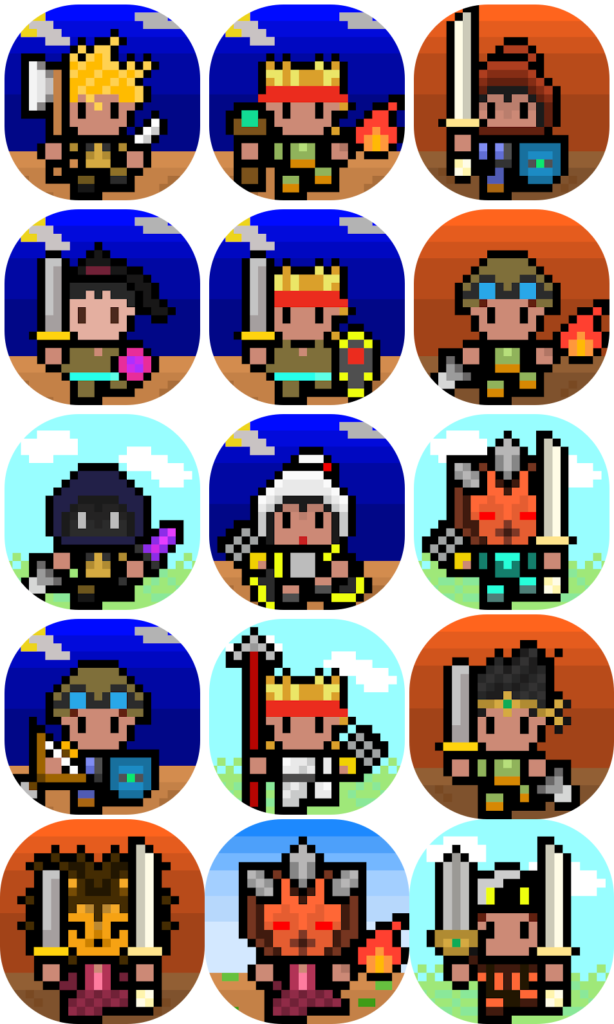 Sold out 1000 units in about 2 days
Volume trade: 7.6 ETH
NOV.2022 on sale
Pixel Heroes X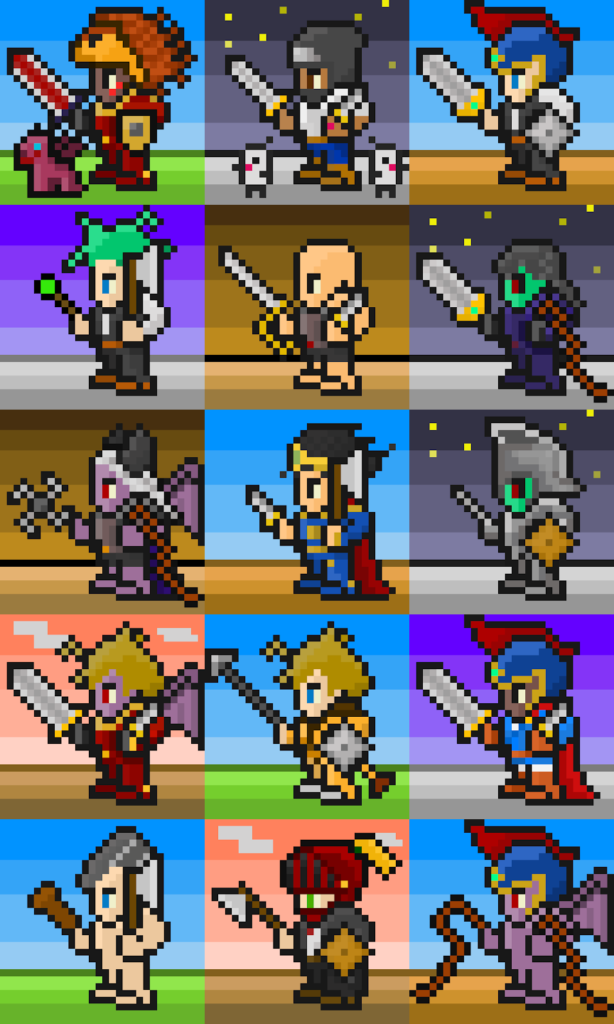 Sold out 5555 units in about 2 months
Volume trade: 53 ETH
DEC.2022 on sale
What does the Pixel Heroes holder say about the appeal of PH?
You get Pixel CryptoNinja Heroes⁉
Be involved in the operation of the DAO
Difficult to obtain in secondary distribution.
You'll have a HERO friend.
Makes me want to work to spread PH.
Excitement.
What kind of NFTs can we welcome? What is the price?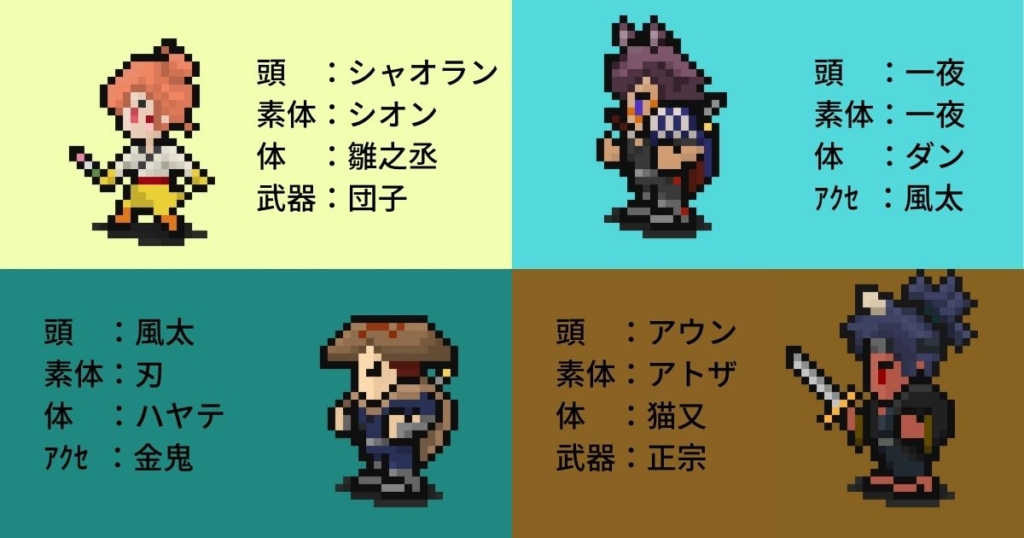 Generative generation creates a combination of characters not found in the original CryptoNinja, one-of-a-kind! You can have your own unique Ninja.
*Like a gacha gacha, you do not know what design you will get until you purchase it.
400 million combinations! 5555 sold!
The basic design is 31 bodies up to Zion of CryptoNinja.
The composition of the combination is a little different between male and female.
(Female individuals have a mask layer or not)
BackGround
Prime
Body
Head
Accessories
Wepons
Pets
Clan
Mask(for female individuals)
ONLY 5555!
The NFT population has exploded since the launch of Pixel Heroes X and sales numbers were discussed within DAO.
Compared to the 22,222 units of CNP (Crypto Ninja Partners) released on May 15, about 1/4, it is sure to be difficult to obtain.
PCNH launches in the ETH chain
The battle of "ETH vs Polygon," which has divided opinion even within DAO, has been decided by a governance vote in favor of ETH!
Price:0.001ETH
At Last|Pixel CryptoNinja Heroes
We, the members of DAO, are among the holders who have fallen in love with the HEROs we each own.
We hope that CryptoNinja and PixelHeroes will be a good opportunity for more people to become interested in NFT.
With this ideal in mind, we proposed this collaboration project to NinjaDAO, who readily agreed to it and made it a reality.
By borrowing the IP (characters) and worldview of CryptoNinja, a wonderful project, we hope to bring new excitement to as many people as possible.
We will bring this project to the world with all our hearts so that you can enjoy the world of new original characters created by PixelHeroes x CryptoNinja!
Project Leader
ikuken